OUR BRANDS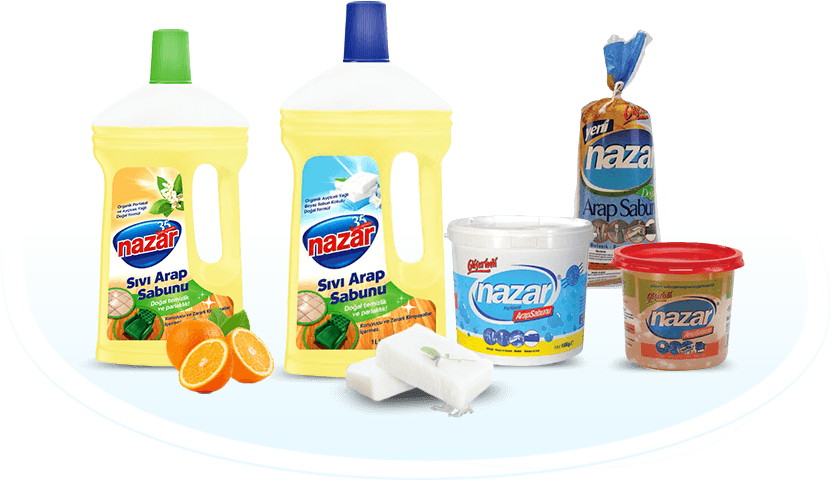 Soft Soaps
Nazar Arab Liquid soap is Turkey's first liquid soap with a specially developed formula. It has a formula consisting of natural sunflower oil and orange oil, which does not contain preservatives and harmful chemicals.
It provides natural shine on all surfaces. It can also be used safely on sofa, carpet, wall, dishes and laundry.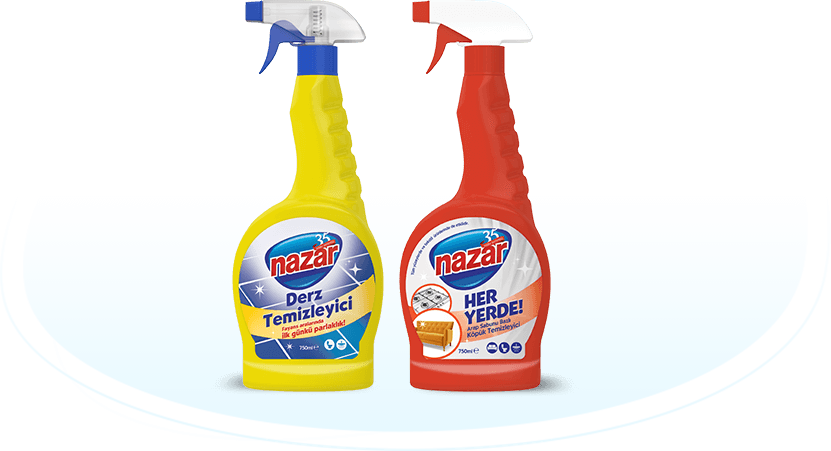 All Purpose Cleaners
It provides the best performance cleaning in usage areas thanks to its special compositions and developed special formula.
---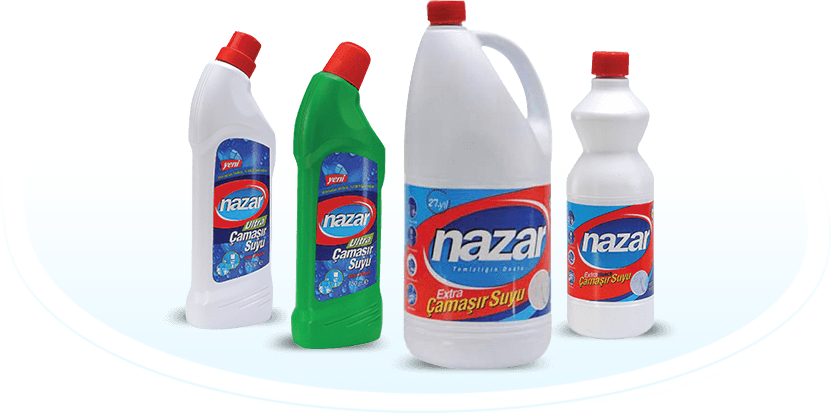 Bleach
While Nazar Bleach provides hygienic cleaning on all surfaces, it removes all stubborn stains on your whites.
It provides hygienic cleaning on all surfaces thanks to its traditional and dense formula. It is suitable for hand and machine use.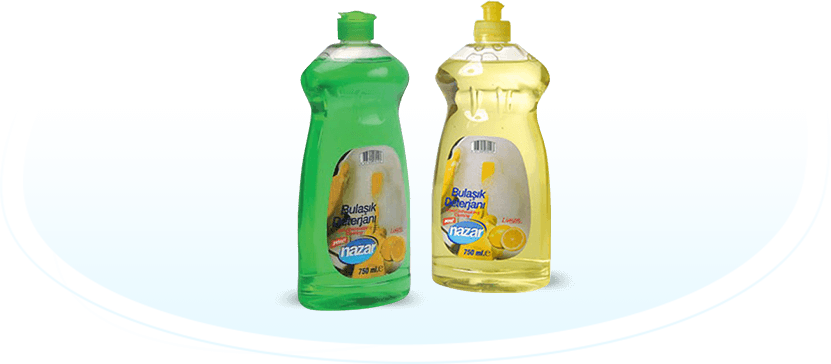 Dishwashing Detergents
It closes the bad odors and makes the laundry smell fragrant.
It removes unpleasant odors in indoor areas such as homes, hotels, cars and hospitals.
We have been producing for you for 40 years.
---